Categories:
Other Brands
Box pochette, diagramme quilting and now buckle-studded strap, it really never gets boring at Prada. And today, they have a wide variation of different handbag styles, more than we can collect. Still, we hope they will bring back the classic Saffiano Lux Tote one day, the bag that we love so dearly. But anyways, meet the new Prada Elektra Bag.
The Design
Prada is challenging all fields of fashion, but aren't they trying to do a bit too much? The pyramid studs on the Elektra Bag do remind me of the Valentino, especially the red colored handbag.
The Elektra Bag is made with a mix of calf and saffiano leather. Both leathers are durable, especially the saffiano, which is unbreakable. The studs have been embellished in different parts; first on the center buckle strap, but also on the handles. The front features a flap with push-lock clasp and you can sling it on the shoulder as it comes with a removable leather strap.
It's a chic bag with tremendous space in the interior. And it can function as a great everyday bag, blending with casual clothing.
The Interior
So how does the inside of this bag looks like? There are two compartments and one zipped pocket. Both are big enough to help you transport all your basic needs and there is even space for more.
The Prices And Sizes
Measuring 4.2' x 7.2' x 10.2' (D x H x W) inches, priced at $2840 USD, €2200 EUR, £1990 GBP, ¥346680 JPY.
More Images And Colors
comnum(0) tbcount(0) tbcount(139)
Categories:
Other Brands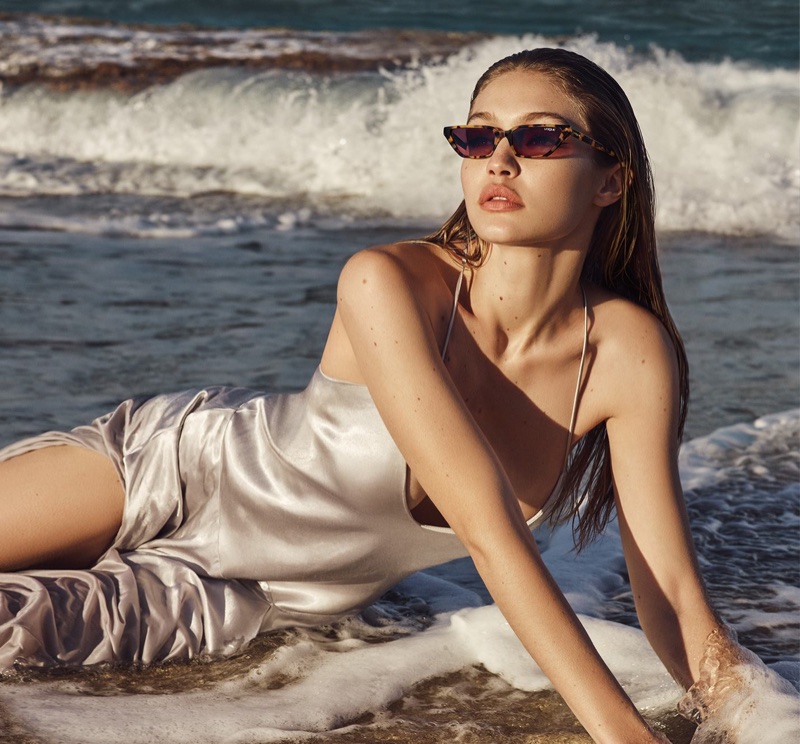 Gigi Hadid models Vogue Eyewear 2018 collaboration
Last year, Supermodel Gigi Hadid previously linked with Vogue Eyewear on a chic glasses collaboration. For 2018, the American beauty teams up with Vogue Eyewear for a limited-edition capsule collection. Gigi heads to the beaches of Ibiza for the sun-soaked campaign. The blonde designed three different styles ranging from cat eye frames to round styles and geometric shapes.
Related: Gigi Hadid is Ready to Drive for TommyxGigi Spring 2018 Campaign
CAMPAIGN: GIGI HADID X VOGUE EYEWEAR 2018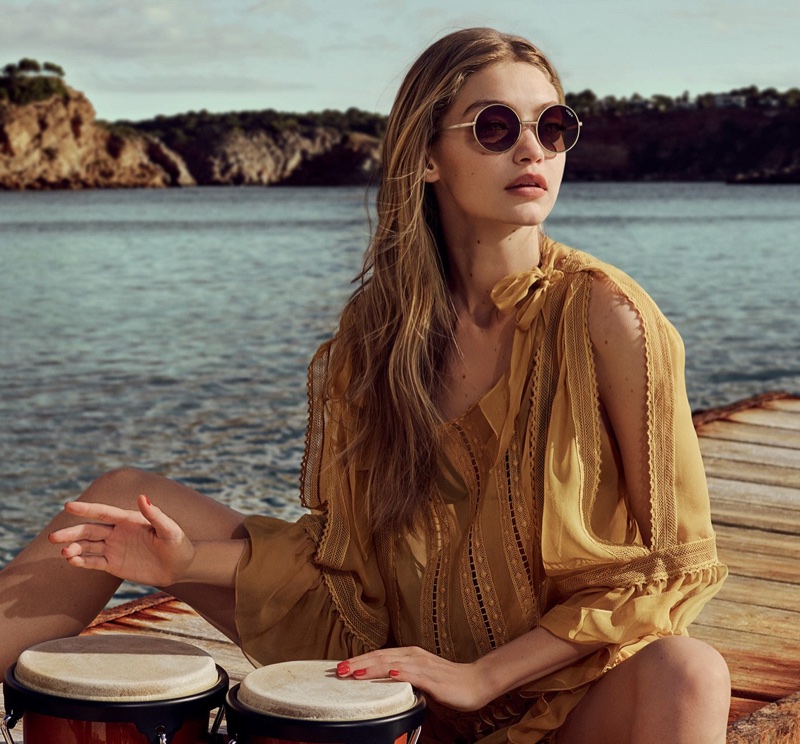 Supermodel Gigi Hadid collaborated with Vogue Eyewear for 2018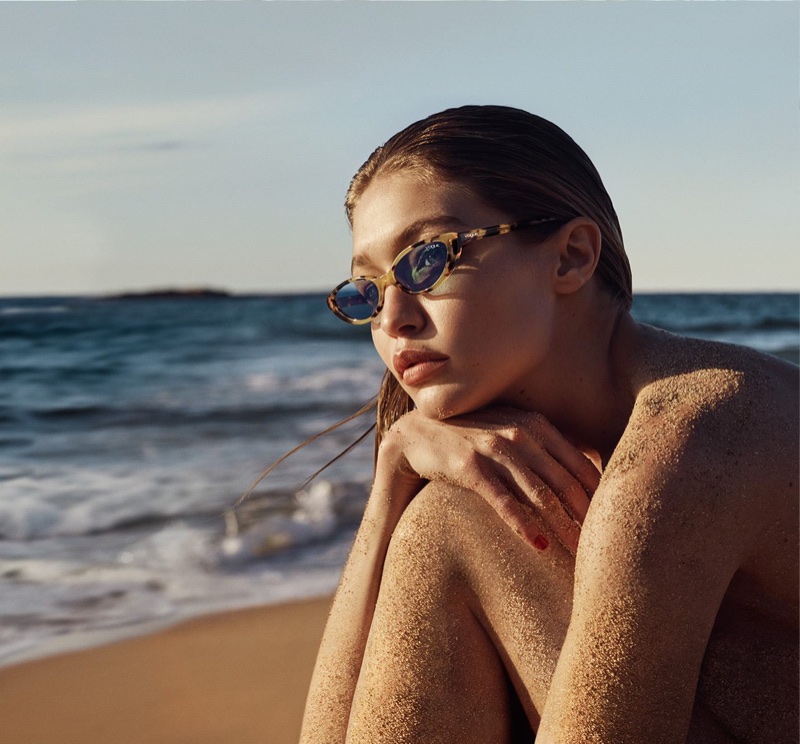 Gigi Hadid poses at the beach in Vogue Eyewear collaboration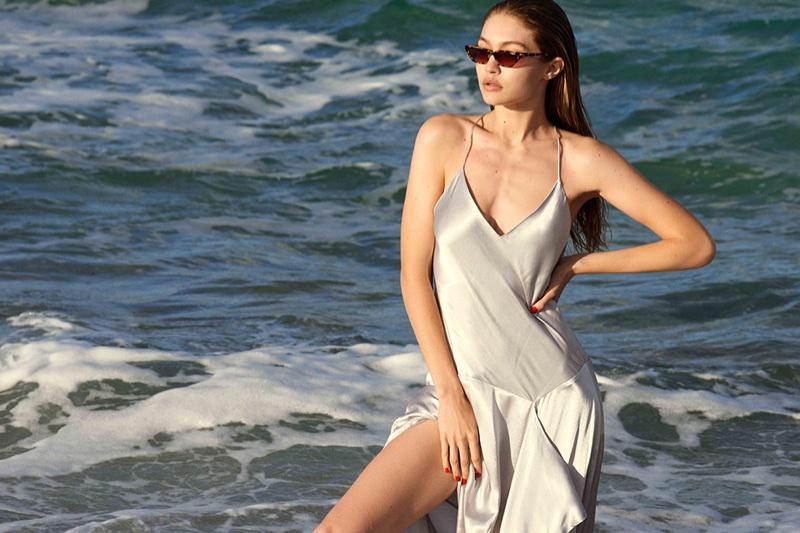 BEHIND THE SCENES: Gigi Hadid poses on set of Vogue Eyewear campaign
comnum(0) tbcount(0) tbcount(127)
Categories:
Other Brands
Hailey Baldwin brings retro, 1990's style to pages of ELLE US' March 2018 issue. Captured by Mariano Vivanco, the blonde stunner poses in neon hues from the spring collections. Stylist Anna Trevelyan selects statement pieces including fitted blazers and miniskirts. Hailey wears designs from the likes of Chanel, Off-White and Missoni.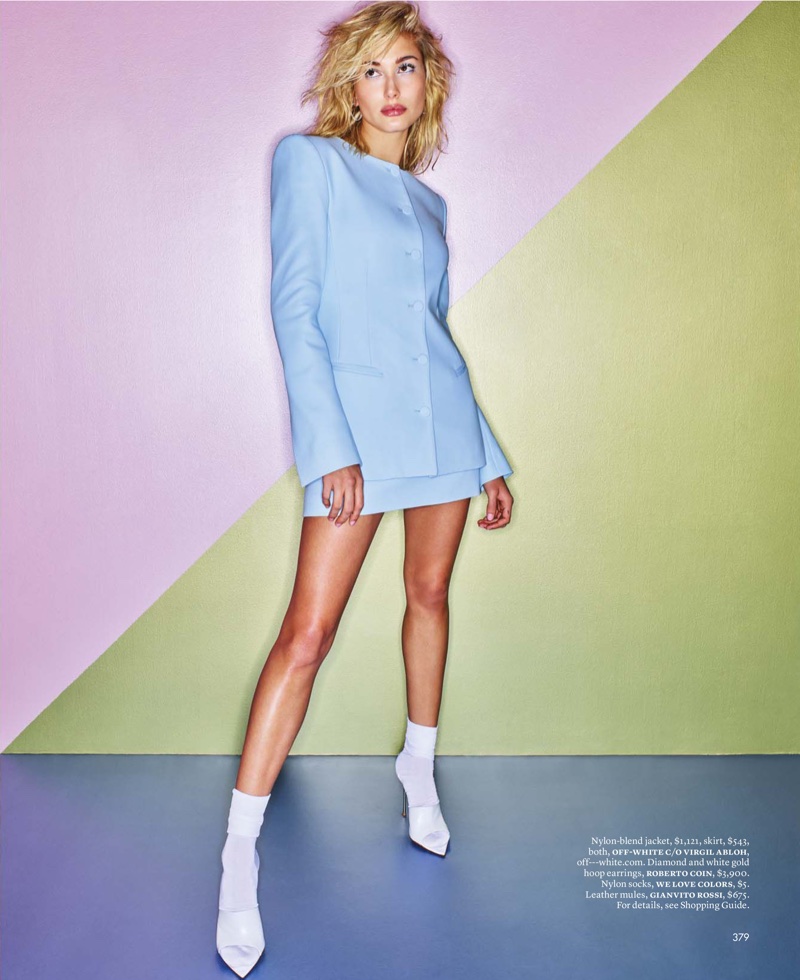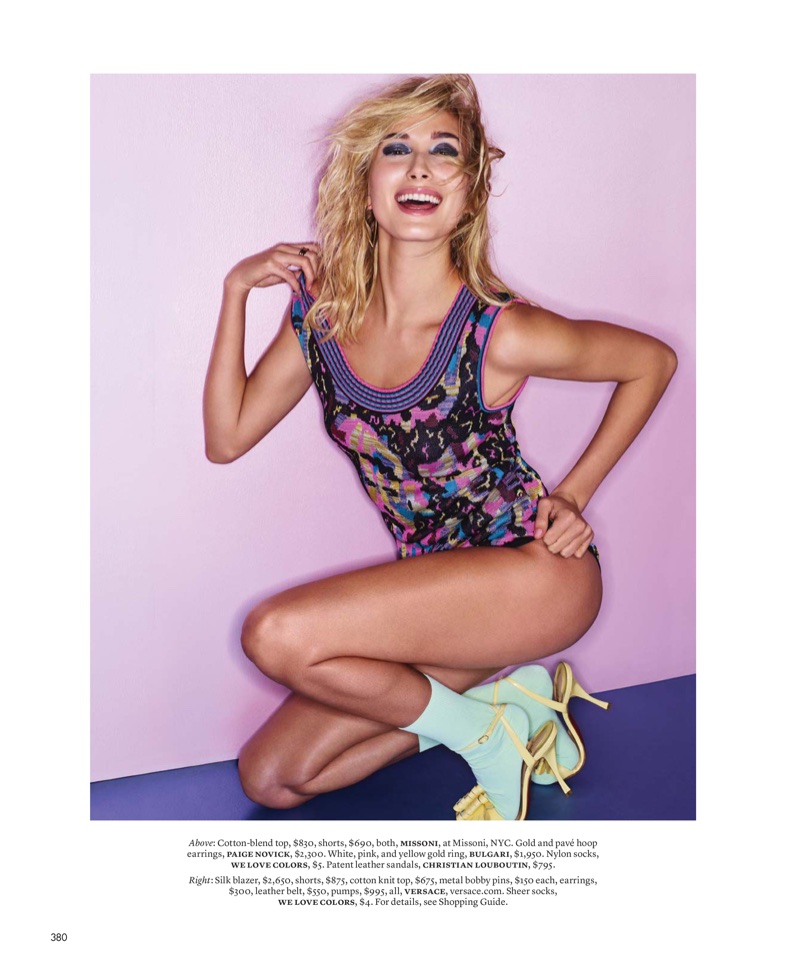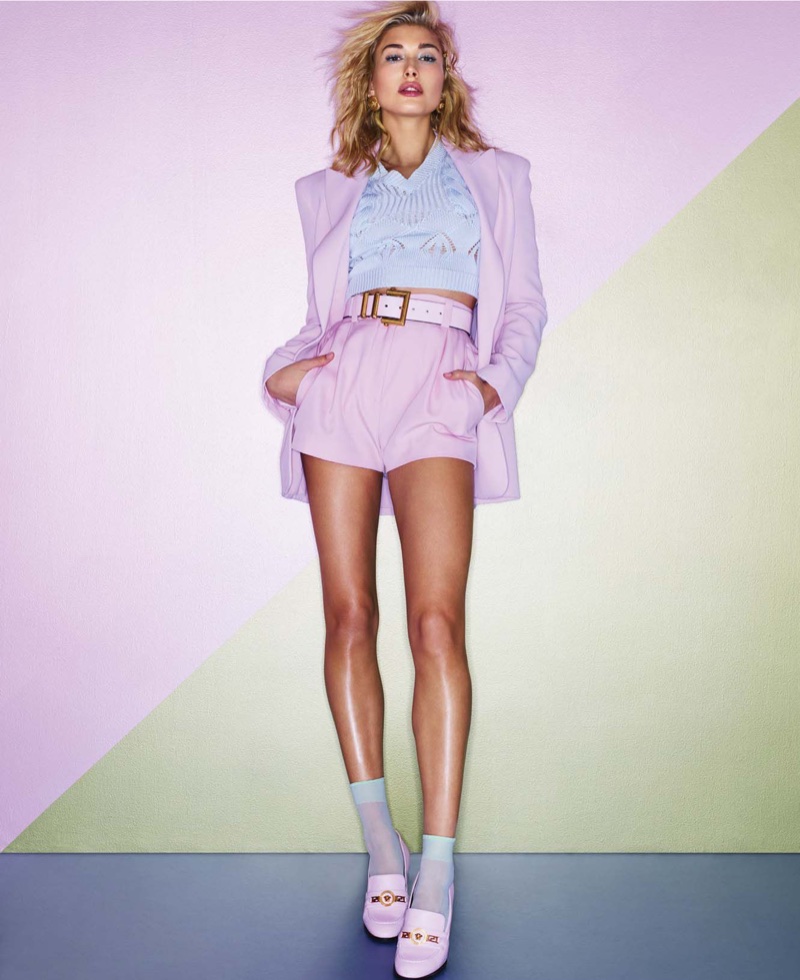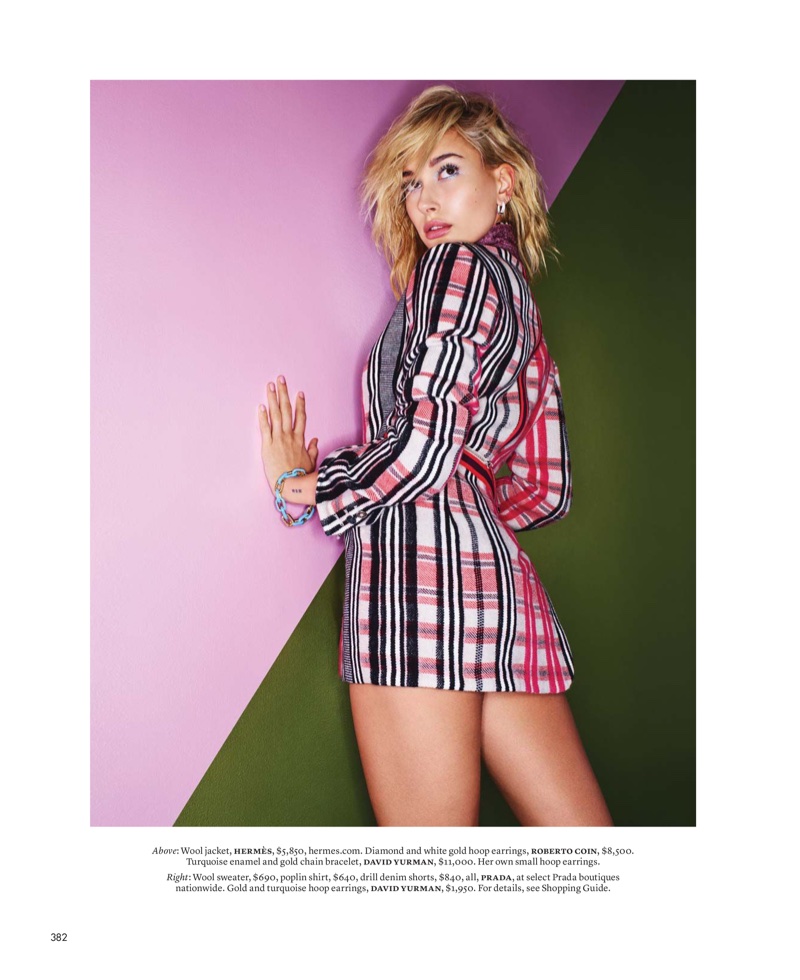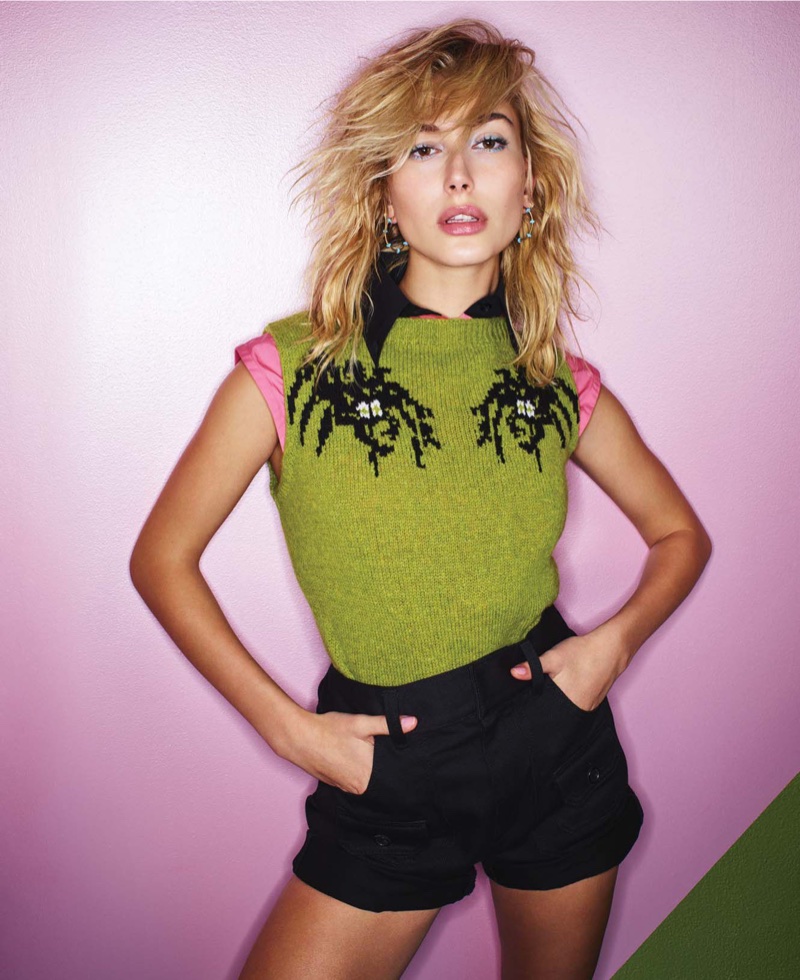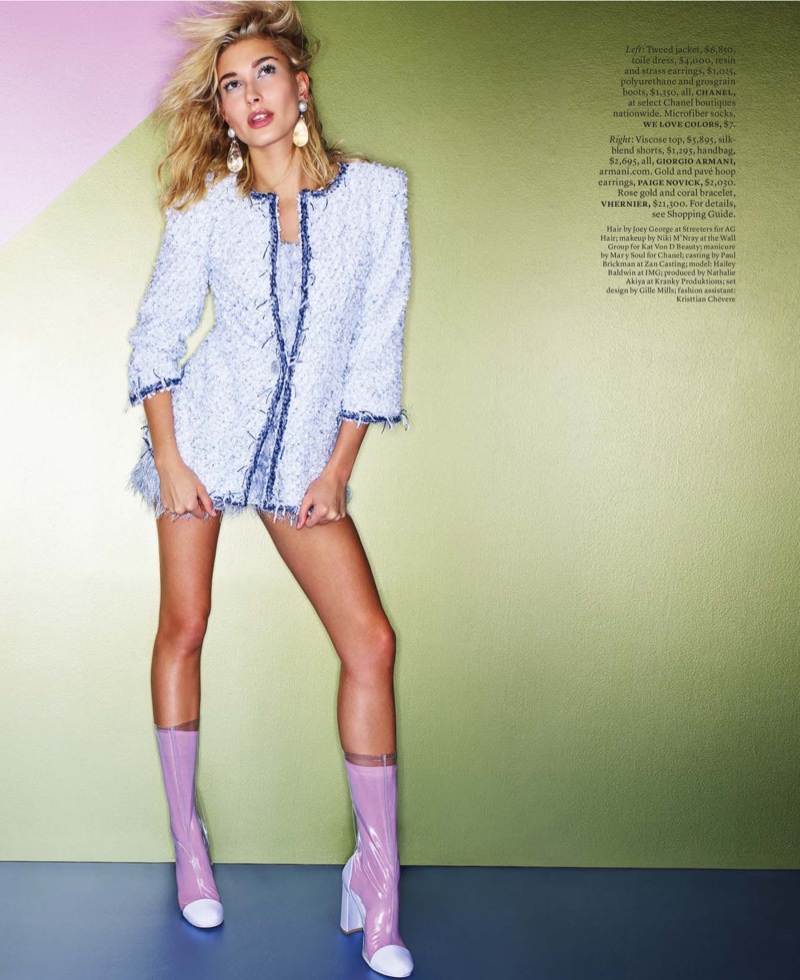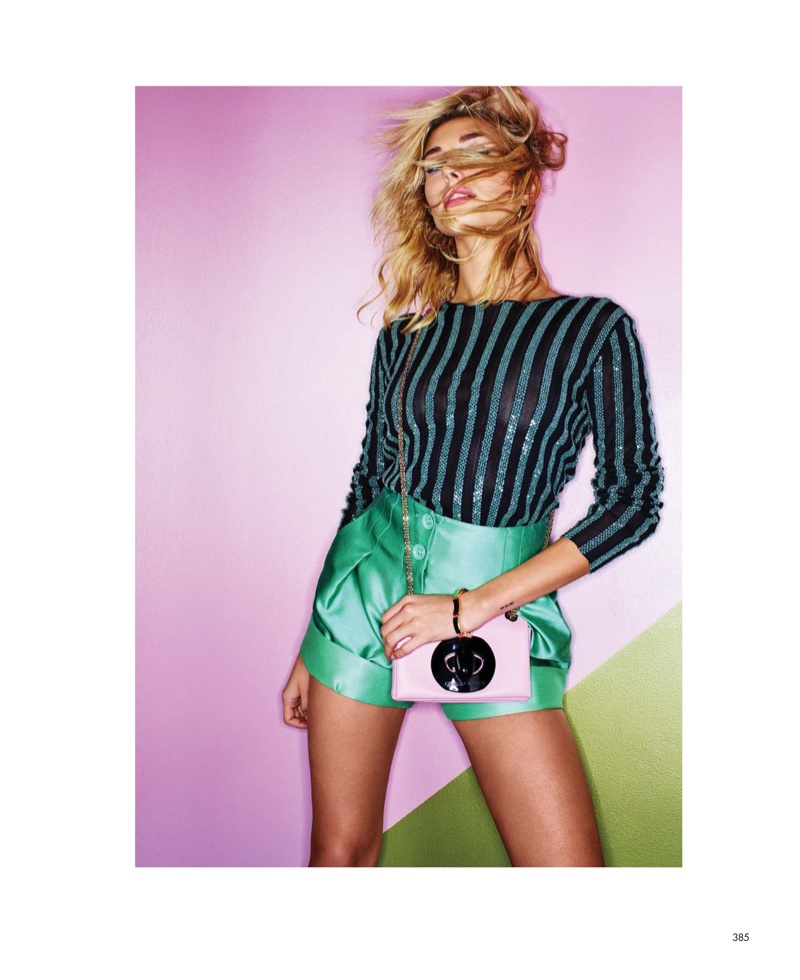 comnum(0) tbcount(0) tbcount(139)
Categories:
Other Brands
Goyard is the true under-the-radar-brand that can turn anyone from average-bag-lover into a fulltime-handbag-obsess. The label is addictive as the top labels like LV, Chanel and Dior. The Anjou Bag for example is an unforgettable bag – once you touch it, you gotta have it. But now there is another to-die-for handbag, a new one and it's beautiful beyond dreams (not words =). So let's just sit right here, look at this beauty Goyard Minaudiere Case and share our feelings.
The Design
The Minaudiere Case is the tiny little wear, but it's a bag that can capture anyone's mind. Even tough it's made to carry small articles, the design is just too stunning to ignore. So you got to have it in your wardrobe. It will help you sleep better right?
The rectangle shape is what does the magic. The body is entirely crafted with the signature Goyardine Canvas. And yes, you probably have read our story about the Goyardine Canvas right? The receipt is the biggest secret in the fashion world and nobody can copy it. Even the counterfeiters are scratching their heads. So isn't that enough reason to invest?
The Minaudiere Case looks like a classic trunk bag. But did you know that Goyard is one of the oldest Parisian trunk makers, which is where their family business started. Think again – the designer brand has existed even longer than Louis Vuitton.
The bag comes with a unique leather strap for shoulder and cross body carry. But of course, this strap can be removed anytime you want. But the strap is unique because it covers the entire body. It's not something you just attach and carry. Wow huh!
The Interior
The interior is quite easy, but it's the exterior that counts. A minaudiere Case is always small, so the inside space is limited. There is just one main compartment to store your essentials.
The Sizes And Prices
For now, we don't have the exact measurement. But the price depends on the color. The white version is retailing for $36000 HKD while the gold edition is priced at $46000 HKD. The cheapest version is the black on black, which retails for $26000 HKD.
Now for the SGD. The classic colors are priced at $4930 SGD but the special colors are priced around $6000 SGD.
These prices are the exact retail prices, but it also provide you a guidelines in case you want to know the prices of your country. Just convert them into USD, euro or GBP.
The demand for this bag is huge, so for some colors you might need to wait 3 months or more. Now which color do you love?
And if you got more info, please share in the comments.
comnum(0) tbcount(0) tbcount(133)
Categories:
Other Brands
Supermodel Christy Turlington looks minimal on the February 8th, 2018 cover of Zeit Magazine. Photographed by Pamela Hanson, the brunette beauty wears an oversized polo shirt from Celine. Inside the glossy, Christy wears even more fashions from the spring collections. Stylist Klaus Stockhausen dresses the 49-year-old in the designs of Chanel, Balenciaga, Calvin Klein and more. For beauty, Christy wears minimal makeup with her hair in undone waves.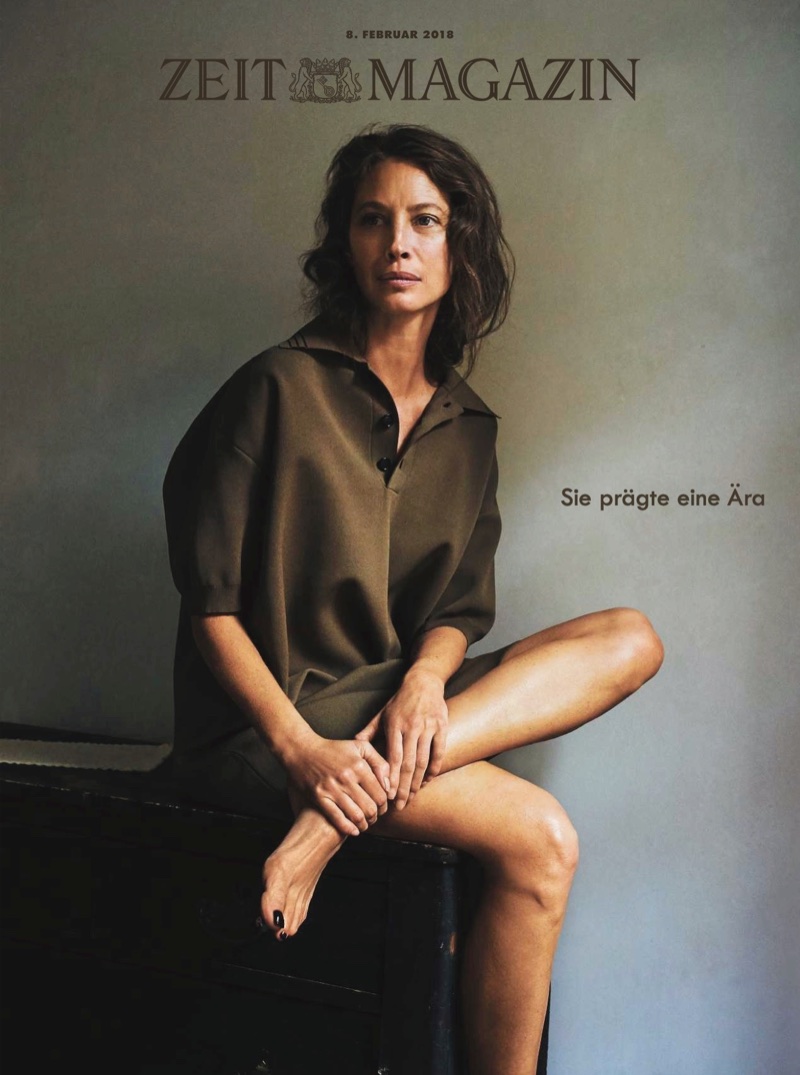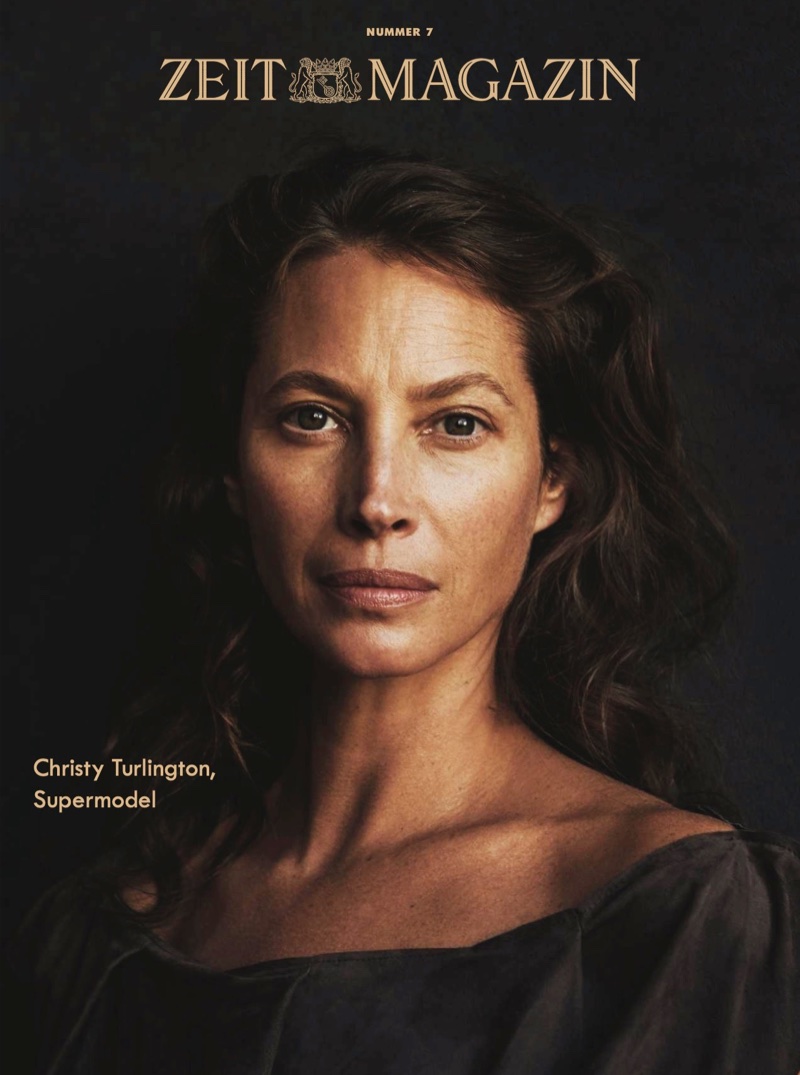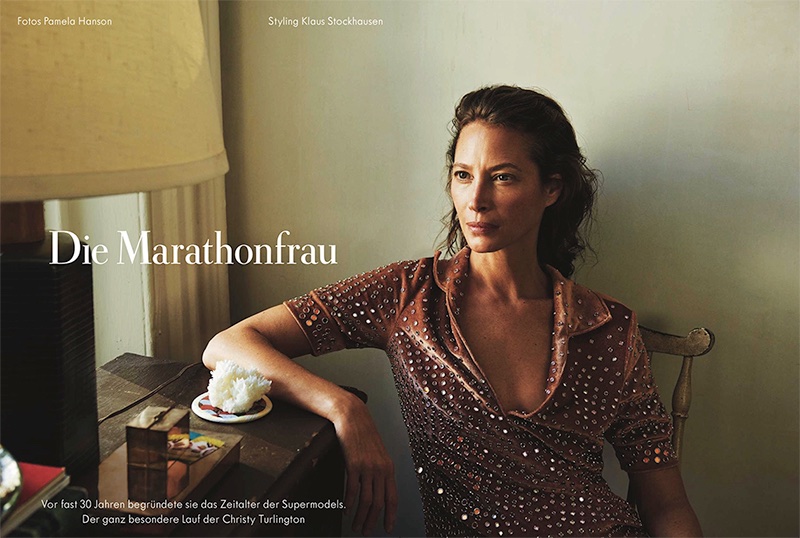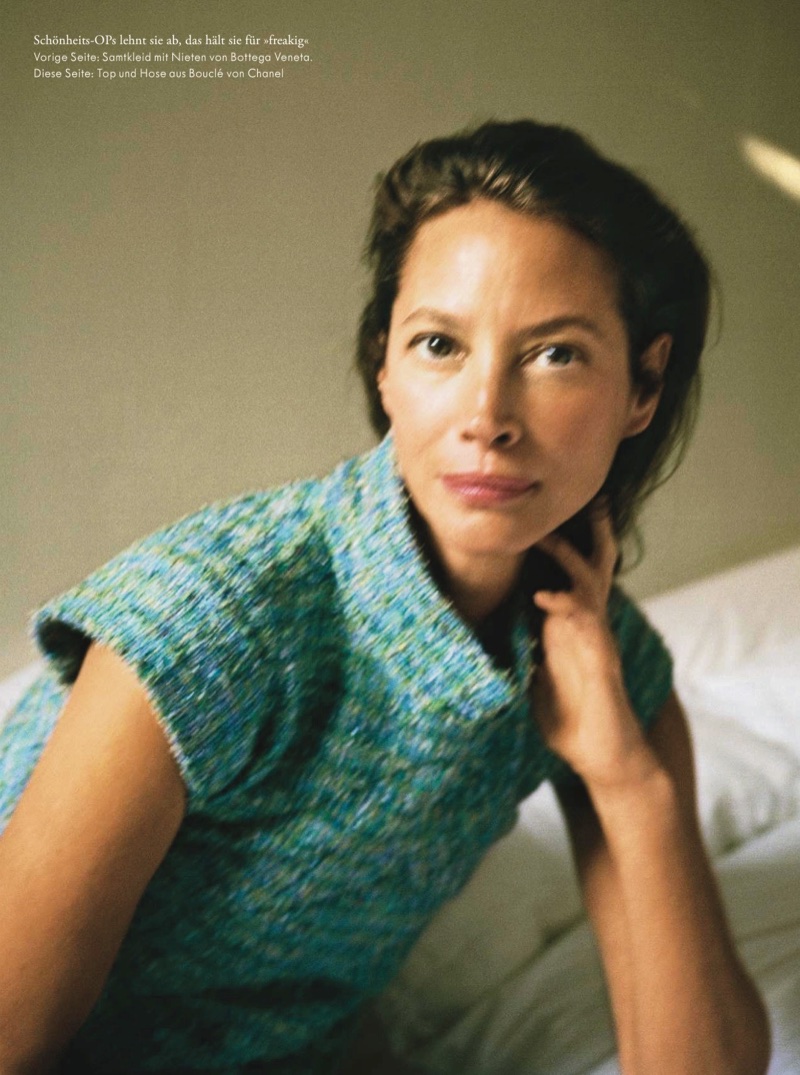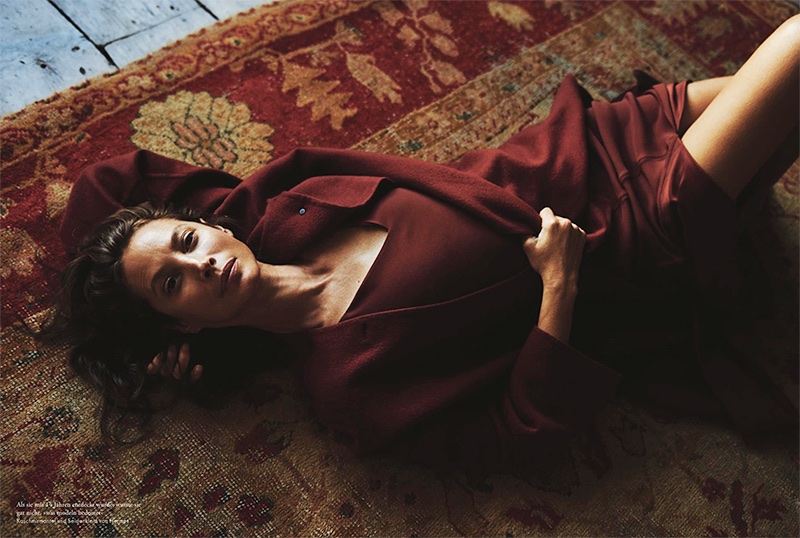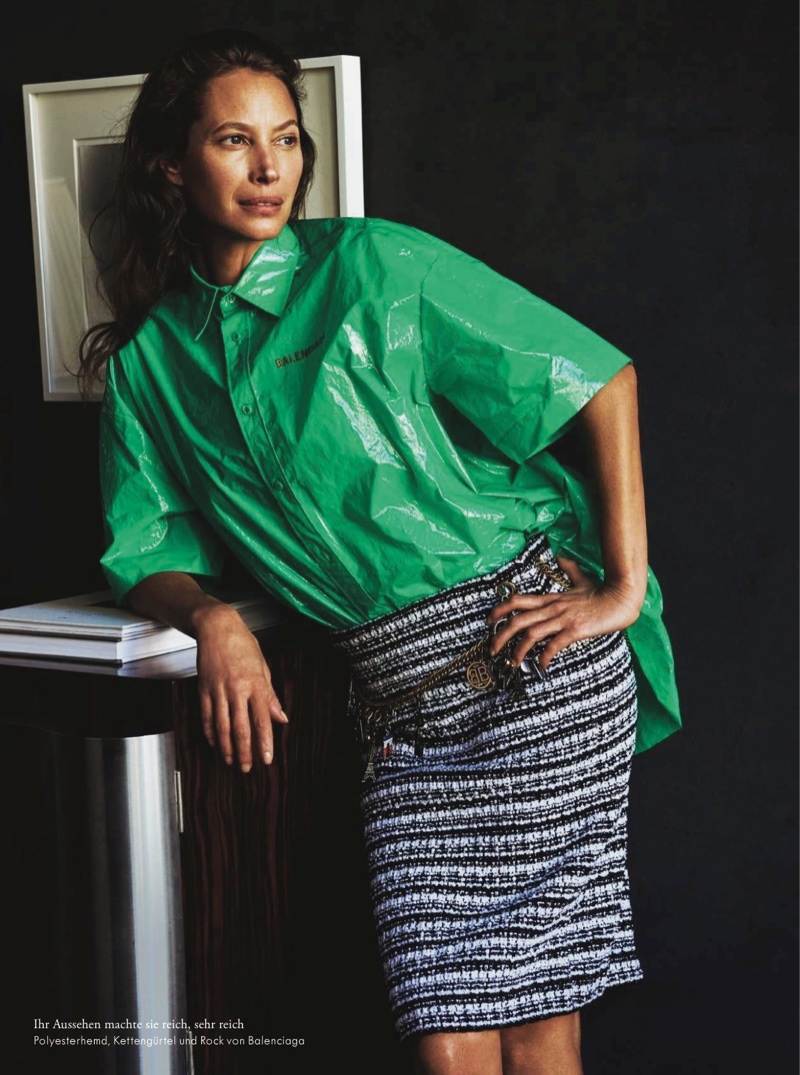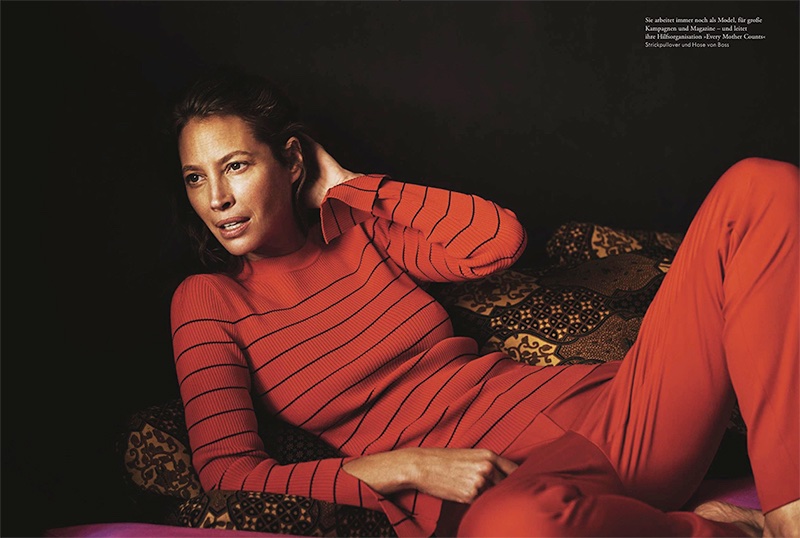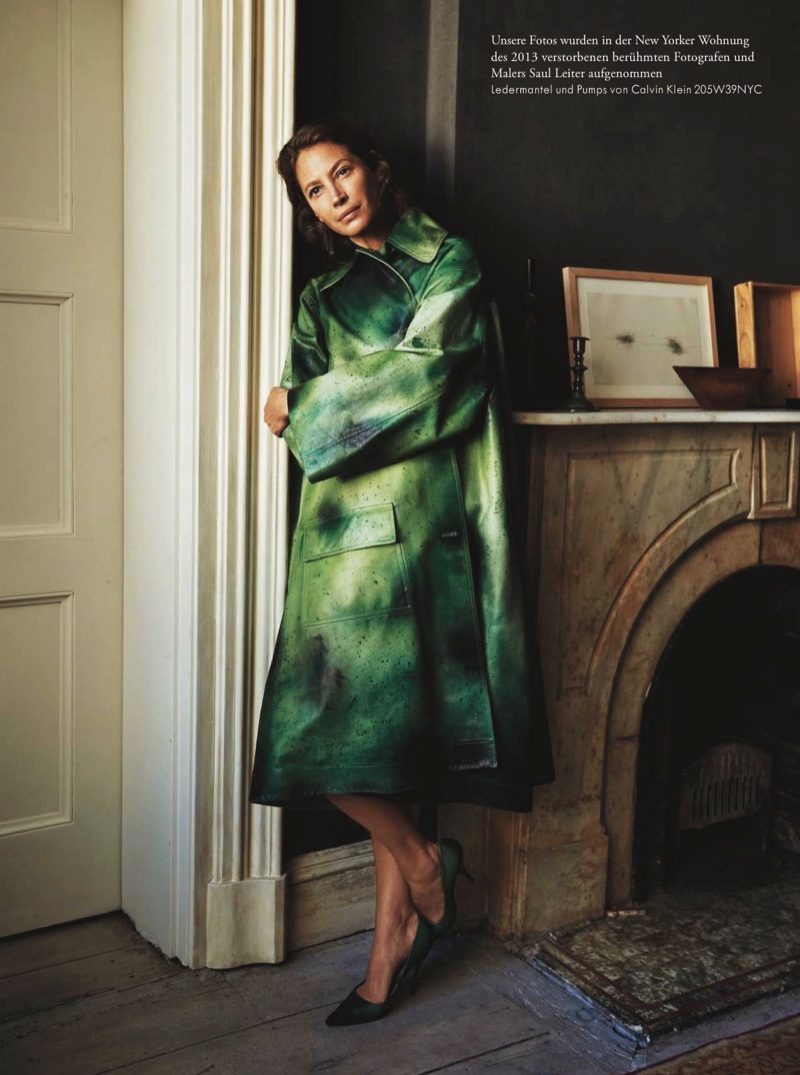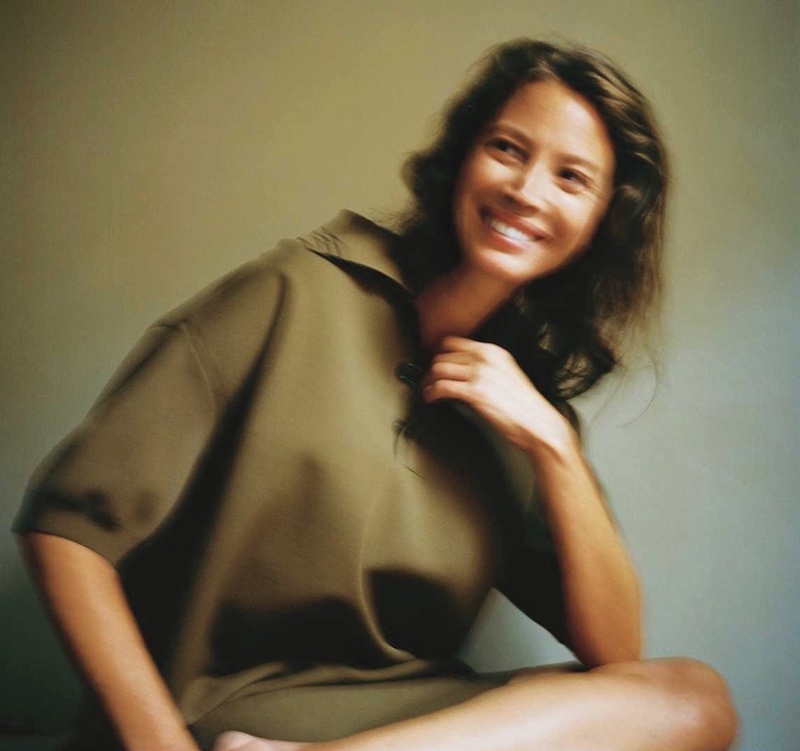 comnum(0) tbcount(0) tbcount(135)
Categories:
Other Brands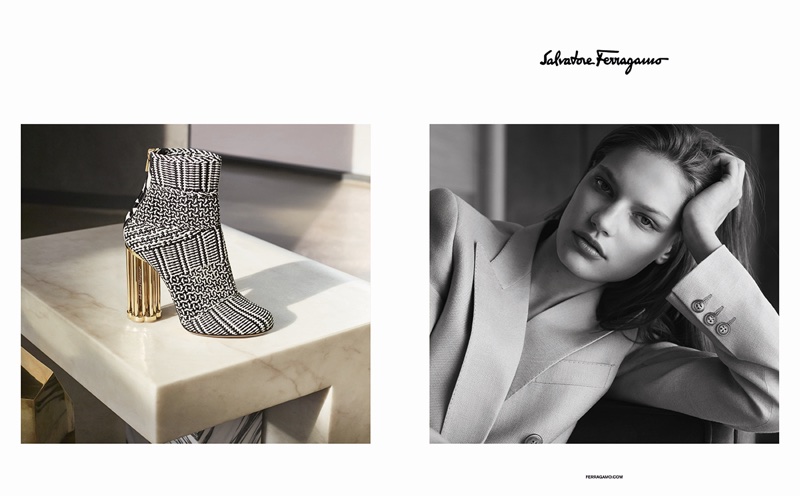 Faretta stars in Salvatore Ferragamo's spring-summer 2018 campaign
Salvatore Ferragamo goes back to basics for its spring-summer 2018 campaign. The advertisements feature black and white portraits of models Faretta, Fei Fei Sun and Luc Defont-Saviard juxtaposed with colored product shots. Photographed by Karim Sadli, the new season focuses on suiting styles for both women and men. In contrast, shoes spotlight bold prints as well as architectural shapes. Handbags embrace sleek silhouettes with semi-circle details.
SALVATORE FERRAGAMO SPRING/SUMMER 2018 CAMPAIGN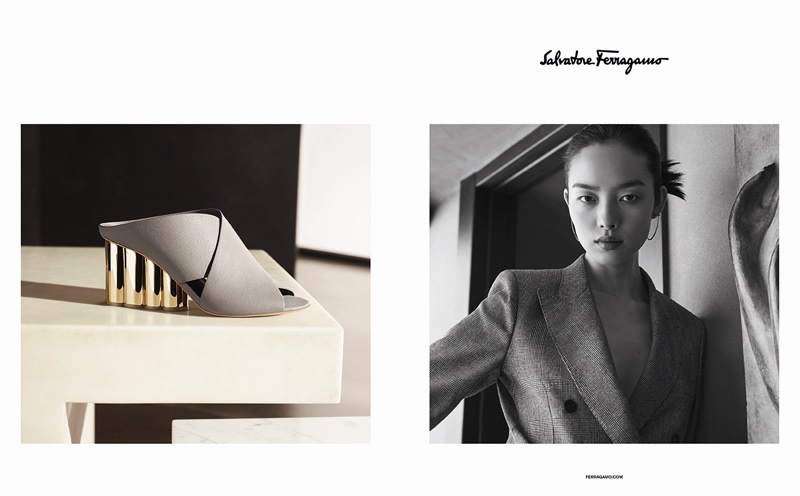 Fei Fei Sun stars in Salvatore Ferragamo's spring-summer 2018 campaign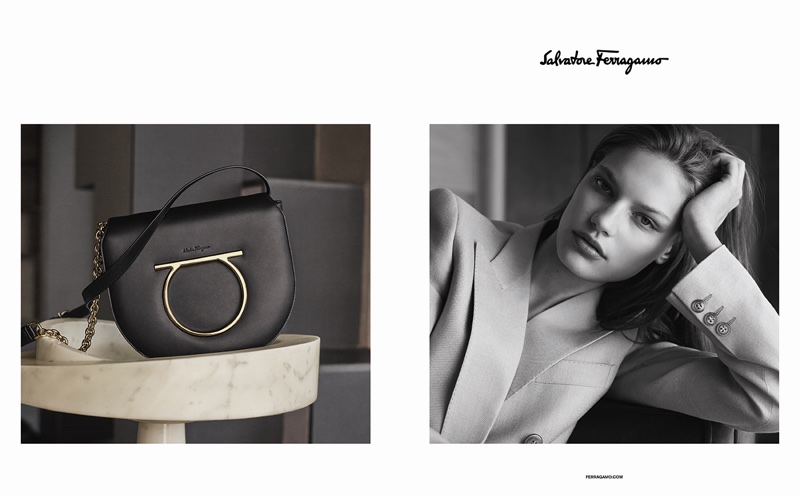 Salvatore Ferragamo unveils spring-summer 2018 campaign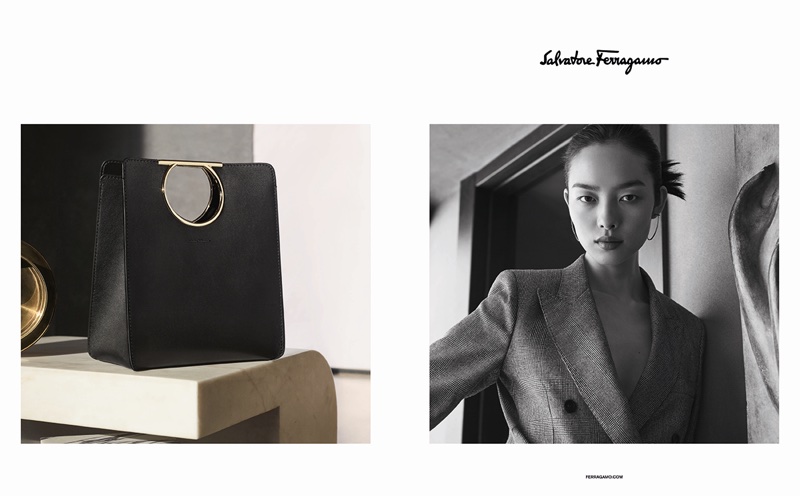 Salvatore Ferragamo taps Fei Fei Sun for spring-summer 2018 campaign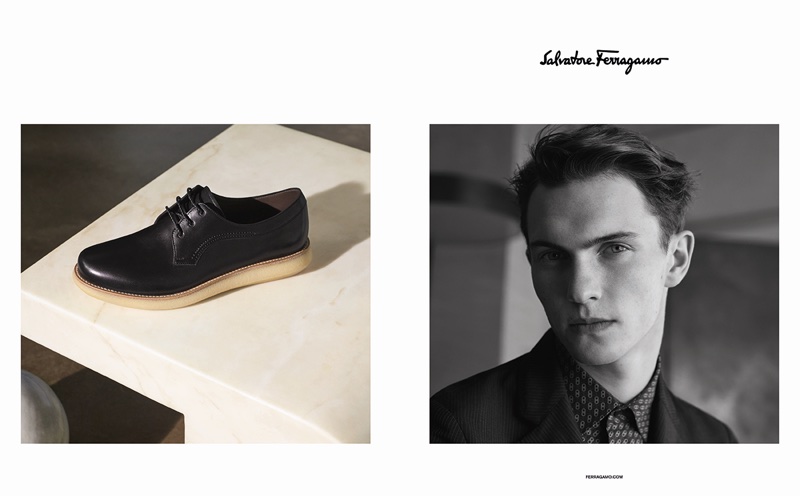 Italian label Salvatore Ferragamo taps Luc Defont­-Saviard for spring 2018 advertising campaign
Categories

New Posts

Hot Posts